---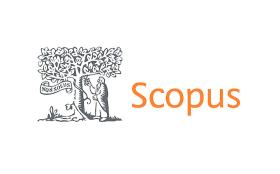 Scopus indexes the Revista Galega de Filoloxía
20th May 2022
The Scopus Content Selection and Advisory Board (CSAB) has approved the indexing of the Revista Galega de Filoloxía.
---
The journal's inclusion in Scopus will be formalised in June.
Scopus is the largest database of citations and abstracts of peer-reviewed literature and includes scientific journals, books and conference proceedings. Scopus includes powerful research tracking, analysis and visualisation tools and provides a comprehensive summary of research results worldwide in the fields of science, technology, medicine, social sciences, arts and humanities.
The Revista Galega de Filoloxía started its activity in 2000. It publishes original and unpublished research papers devoted to some philological aspect, especially linguistic ones, of the Galician-Portuguese area. From its 23rd volume, corresponding to the year 2022, it will also accept proposals related to literary studies related to the same cultural field.
The deadline for the submission of manuscripts for number 23 is 1st June.