---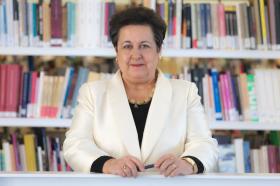 Pilar García Negro receives the Ínsua dos Poetas prize
July 2020
The UDC honorary professor and member of ILLA was honoured in the XII Festa da Palabra, which took place in Carballiño last 19 July.
---
The awards recognized the research, essay and teaching career of Prof. García Negro, and also awarded personalities such as María Xosé Silvar (Sés), for her commitment to the Galician language, and groups such as the Cine Clube do Carballiño.
ILLA sends its warmest congratulations to Pilar.
More information on the academic career of Professor García Negro: http://illa.udc.gal/ShowResearcherInformation.do?id=21