---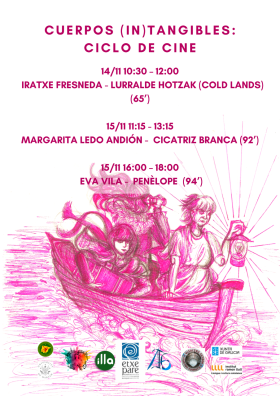 The congress 'Fóra de lugar. Corpos (In)tanxibles nas culturas minorizadas da península ibérica. Literatura, cinema e arte' takes place
November 2019
Warsaw (Poland)
The meeting analyzed how Catalan, Galician and Basque literary, artistic and cinematographic production conceptualizes otherness from a bodily approach.
---
Throughout the sessions and round tables, the participants reflected on the ways of representing and constructing the idea of ​​the Other from the perspective of minority cultures, how this concept is reused for the affirmations of their own identities and also on how dominant cultures inscribe otherness in minority cultures. The central reflections of the congress revolved around the analysis of examples of the use of the body (ies) as (a) central element(s) for the representation of otherness.
Among the people who participated in the meeting are the directors Iratxe Fresneda, Margarita Ledo Andión and Eva Vila, as well as researchers such as Danny Barreto (Colgate University), Garbiñe Iztueta Goizueta (Basque Institute Etxepare / University of the Basque Country), Alfons Gregori ( Adam Mickiewicz University in Poznań), Attilio Castellucci (University of Rome-La Sapienza), Katarzyna Moszczyńska-Dürst (University of Warsaw), among others.
The ILLA group is part of the institutions that supported this event and was represented by Professor Carme Fernández Pérez-Sanjulián, member of the scientific committee and a participant in the congress.