---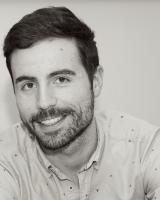 Lecture by Diego Rivadulla at the Universidade Nova de Lisboa
5th May 2022
Classroom C0004 of Tower C of the FCSH
The postdoctoral researcher will give a lecture on the elaboration of the past through literature.
---
Diego Rivadulla, postdoctoral researcher of the ILLA group, will give the lecture "A elaboración do pasado na literatura galega contemporánea" at the Faculty of Social and Human Sciences of the Universidade Nova de Lisboa.
The meeting will take place next Thursday 5th at 14:00 h.