---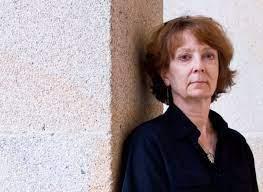 Lecture by Kathleen March at the Faculty of Philology
11th May 2021
Faculty of Philology Conference Room (Salón de graos)
The US professor will deliver a conference entitled "De portas para fóra: traducir a literatura galega de onte e de hoxe".
---
Kathleen March, professor emeritus of the University of Maine and director of the Center for Galician Studies at this university, will give a lecture this Tuesday at 13:00 on the translation of Galician literature. The event is organized by the group ILLA and is aimed at all public interested, always within the measures required by the health situation.
March is the author of numerous research papers on Galician literature, as well as responsible for English translations of works such as Arredor de si by R. Otero Pedrayo, Xente de aquí e acolá by Á. Cunqueiro or anthologies such as Festa da palabra. An anthology of female Galician poets. During the month of May, the American teacher enjoys the first Xacobeo stay for translation in A Coruña and will work on translating works by Emma Pedreira and Marica Campo into English.