---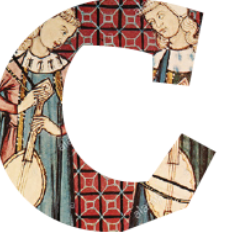 ILLA announces the International Colloquium 'Editar cantigas (de amigo) no século XXI'
21st and 22nd October 2021
Faculty of Philology (UDC)
This scientific meeting will take place on 21 and 22 October 2021.
---
The colloquium is organised by professors Leticia Eirín, a member of ILLA, and Mariña Arbor, from University of Santiago de Compostela (USC), and will host prominent speakers, experts in the edition of Galician and Portuguese medieval secular poetry.
The meeting will include a section for people starting their career in this philological field, so that they have the opportunity to present the results of their work and to contrast it with worldwide reference specialists in Medieval studies.
This post opens the period to registrate as a speaker in the International Colloquium "Editar cantigas (de amigo) no século XXI". Proposals must be sent by 15 June 2021 to the address universo.cantigas@udc.gal and also to leticia.eirin@udc.gal. The Organising Committee, supported by a group of experts, will assess the proposals anonimously and inform about the results via e-mail by 1 July 2021.
The proposal must include the name and the affiliation of the proponent and an abstract of no more than 150 words. Any topic related to Galician and Portuguese medieval poetry may be discussed. The delivery of the accepted proposals must not be longer than 20 minutes. In order to have their communication considered for approval, the proponent must be a doctoral candidate.
Once the acceptance is confirmed, the registration fee (40€) may be payed by the methods specified at that moment.